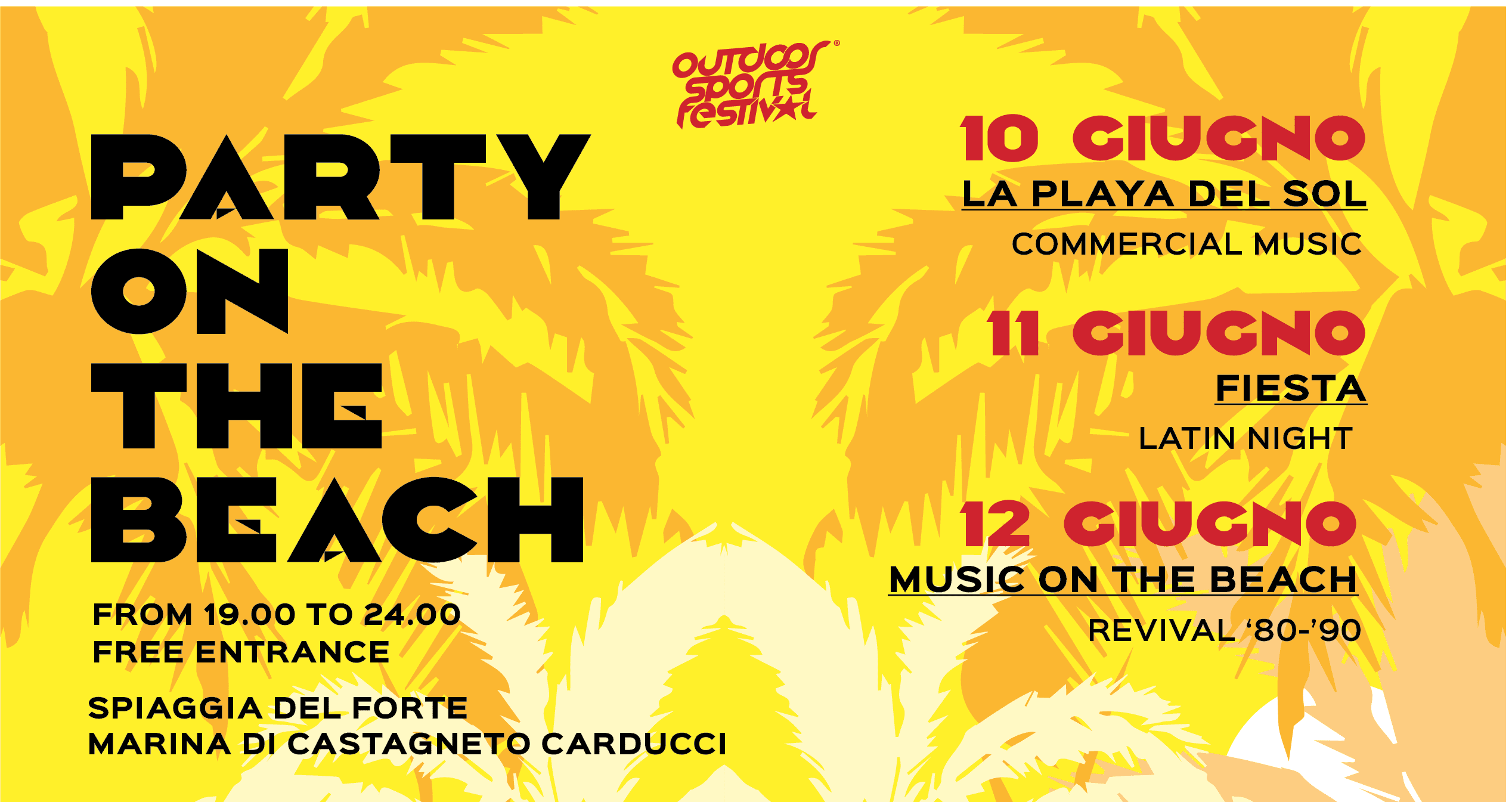 PARTY ON THE BEACH
Chiuse le attività sportive è tempo di dedicarsi al divertimento e alla musica. Un'occasione per festeggiare la fine della scuola e l'inizio dell'estate!
Tre serate ON THE BEACH sulla spiaggia del Forte di Marina di Castagneto Carducci
Venerdì 10 Giugno
LA PLAYA DEL SOL
Commercial Music
Sabato 11 Giugno
FIESTA
Latin Night
Domenica 12 Giugno
MUSIC ON THE BEACH
Revival '80-'90
Dalle 19 alle 24, ingresso libero.